Ranch Riding Tuscany is the riding centre of Belmonte Vacanze Farm Holidays in Montaione just a few kilometres from both, San Gimignano and Volterra. The riding centre is managed by Airin, who has grown up to be a talented professional thanks to her love for horses and children, and her dedication to the profession and to the staff she manages. Here at Ranch Riding Tuscany the riding centre is surrounded by some 200 hectares of unspoilt Tuscan countryside where you can enjoy horse-back riding and trekking along the spectacular bridleways that criss-cross the fields of golden wheat around San Giminiano, and the picture-perfect vineyards and olive groves.
Here our horses are treated like family members: come and meet them and find out which best suits your riding style, or even, ride a different horse each day. Of course, our four-legged family members are important to us: we will be happy to please you in any way provided you respect the nature and welfare of the horses.
Riding Tuscany - The team
The family of the Belmonte Vacanze farmhouse
The Lotti family owns the Belmonte Vacanze Organic Farm and has been passionately managing the structure since its opening in 2003. Lauro and parents Piero and Simona, together with their collaborators, are always present on the farm, always busy to keep the structure in perfect condition and to satisfy the needs of the guests.
At the reception of the farmhouse you can ask for any information on horse riding activities, check availability and book horse rides or lessons for you and your family.
Whereas, at the stables, Airin and our docile horses will be waiting for you, ready to accompany you in discovering the beautiful Tuscan countryside.
Airin – She is the instructor who loves working with children
Airin is the equestrian guide of the Ranch Riding Tuscany riding school. 
Airin from an early age loved to spend her days outdoors and in contact with animals. As a child she had a great passion for unicorns which led her to approach the world of horses. So, when she was 8, she started riding and since then she hasn't stopped.
A first level riding instructor, sweet and patient, today Airin takes care of the horses of the Riding Tuscany riding school every day and she commits her efforts to tuition combining her passion for horses with her fondness for children, and young people with disabilities.
Ranch Riding Tuscany riding centre of Belmonte Vacanze Farm Holidays is nestled in the beautiful Tuscan hills around San Gimignano and Volterra. The riding centre is surrounded by some 200 hectares of countryside where you can enjoy horse riding on your own, or with us joining in on a horse trekking excursion.
We provide horse riding lessons, hippotherapy, livery and training.
The centre boasts:
The stables with 8, 3×3 m indoor boxes
4 outdoor covered boxes, 4×4 m in size
A saddlery
A10-meter round yard
Different sized paddocks
A10 x 20 m. irrigated sand paddock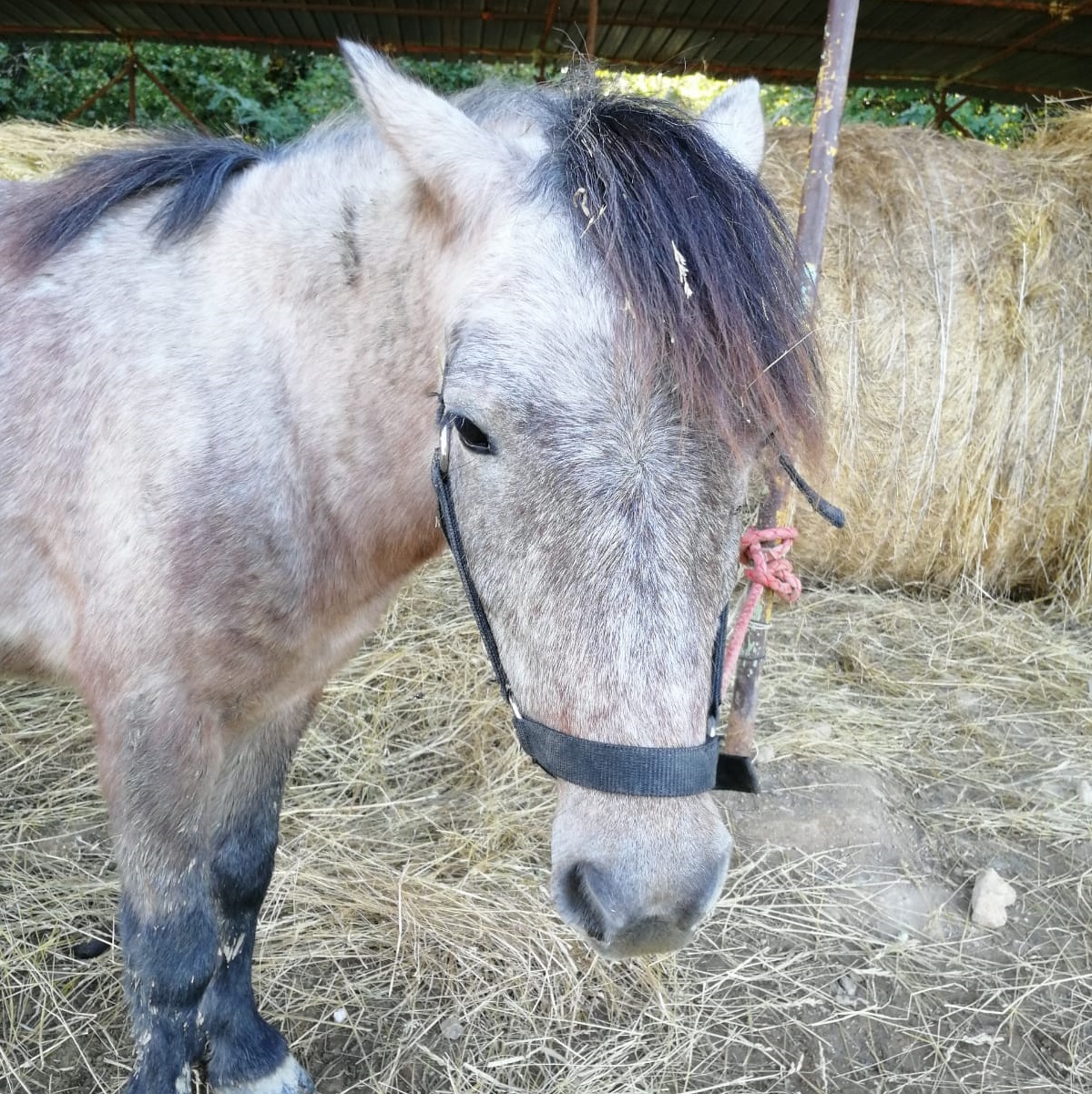 Cappuccino
Breed: Shetland pony
Our 2012 Super pony. He loves children, cuddles and he's greedy for whatever there is to eat. Very good on a walk with the little ones and great for learning to ride.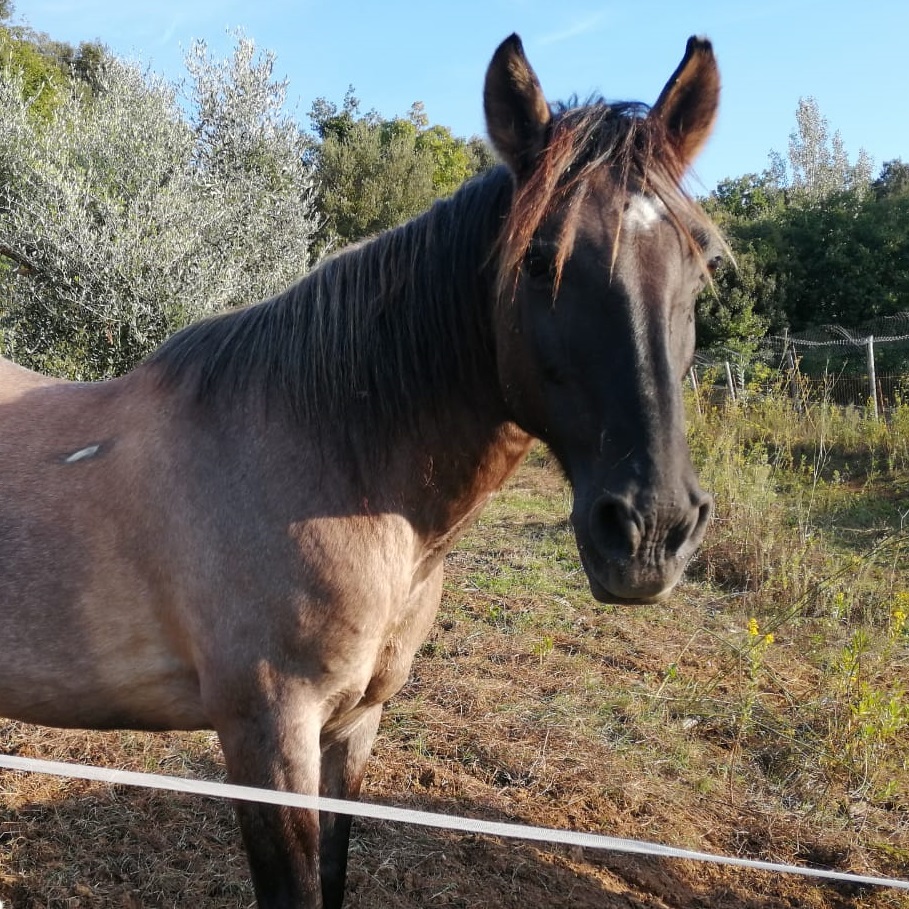 Creolina
Breed: criollo
Little mare from 2002. She is a real teacher for those who have never ridden before, perfect for children and for horse therapy. Safe walking even for less experienced adults.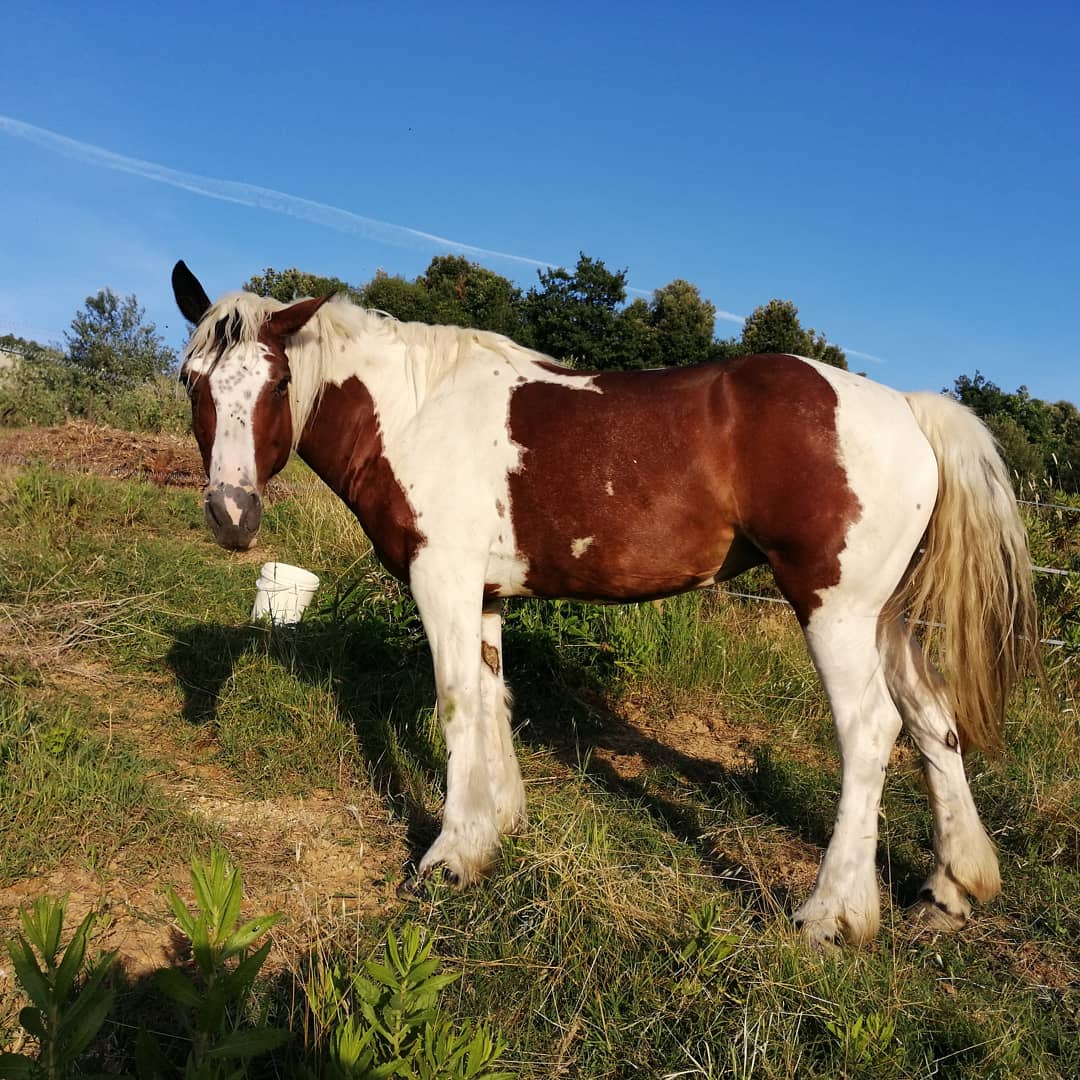 Stella
Breed: Irish
Our beautiful Stella, an Irish mare from 2007. She loves cuddles and sugars. Excellent for adults who want to start approaching these beautiful animals, fantastic and fun for the more experienced.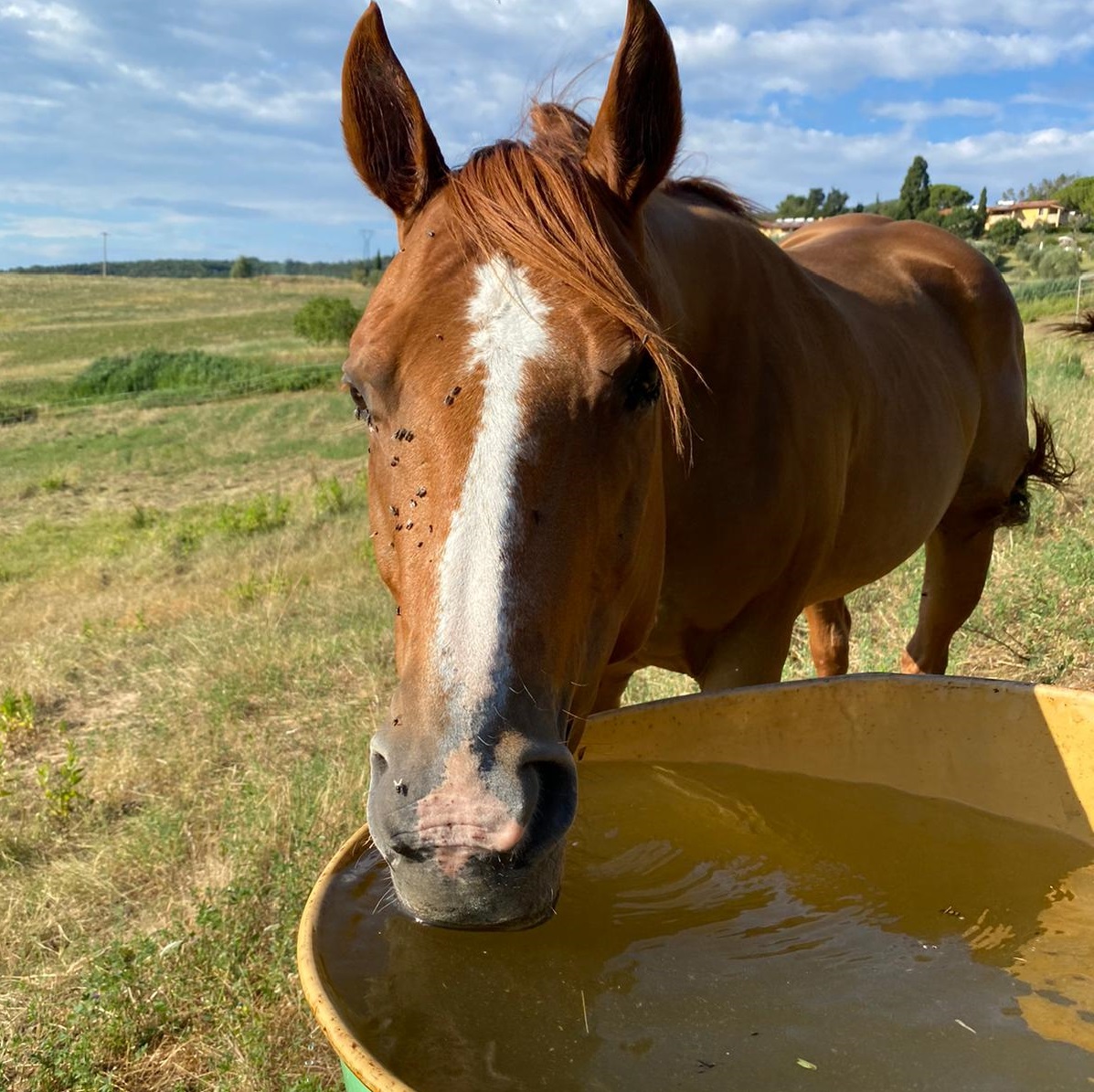 Baby
Breed: quarter horse
Quarter Horse of 2009. Sweet mare with a tender heart, suitable for those with a minimum of experience for those who want to relax and have fun at the same time.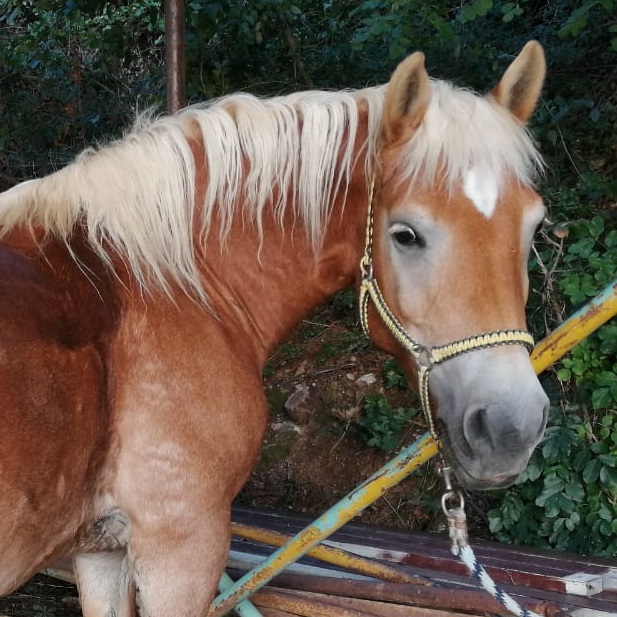 Emilie
Breed: Haflinger
The eldest of the group, born in 2000 that, but to know her you wouldn't think so. Perfect for lessons in the field, excellent teacher with some mania for protagonism. She likes to be the center of attention and she loves cuddles.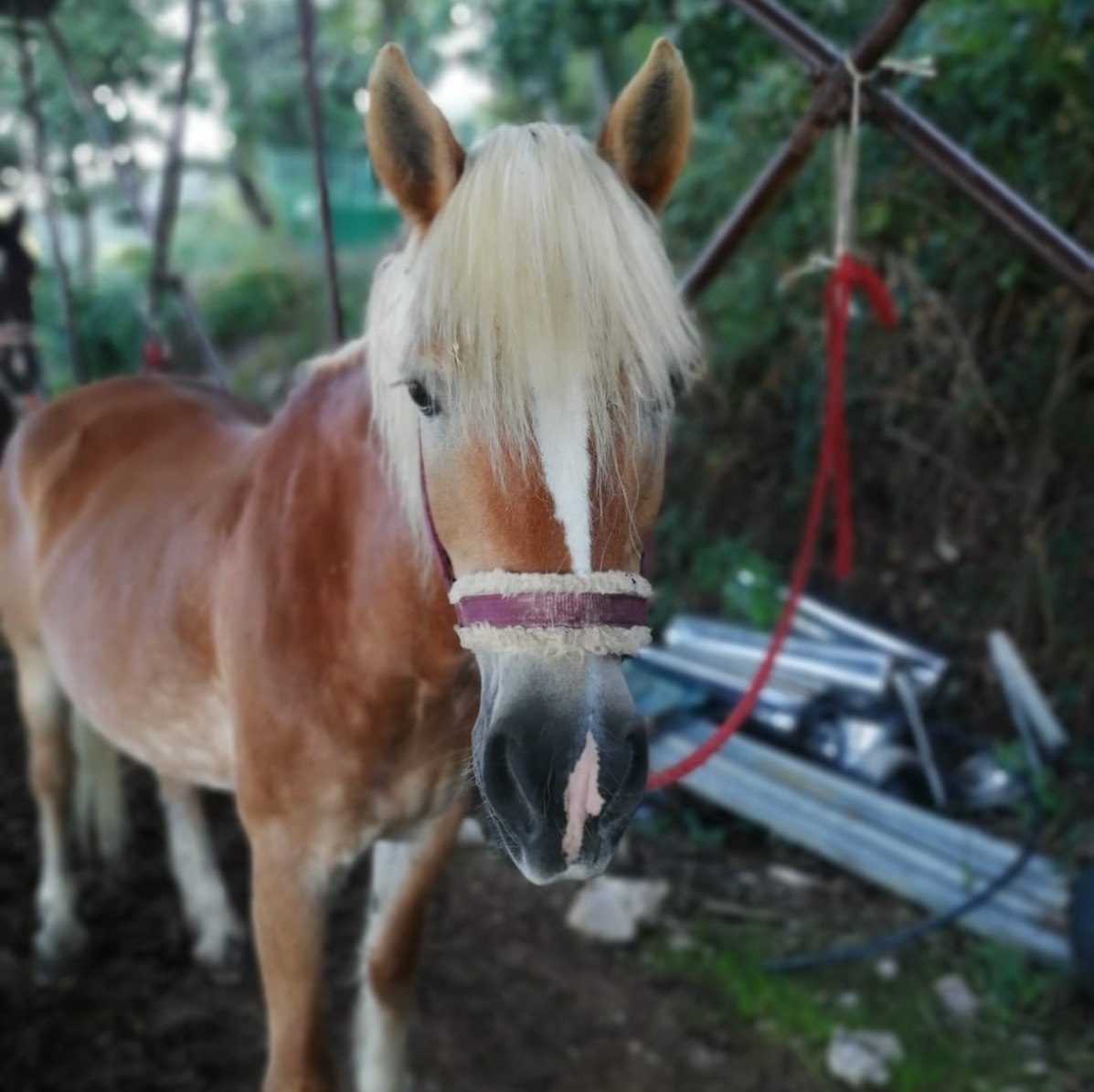 Pepita
Breed: Haflinger 
Sweet blonde from 2009. Fun and cuddly little horse. She likes to take people for a walk and she always poses to be photographed.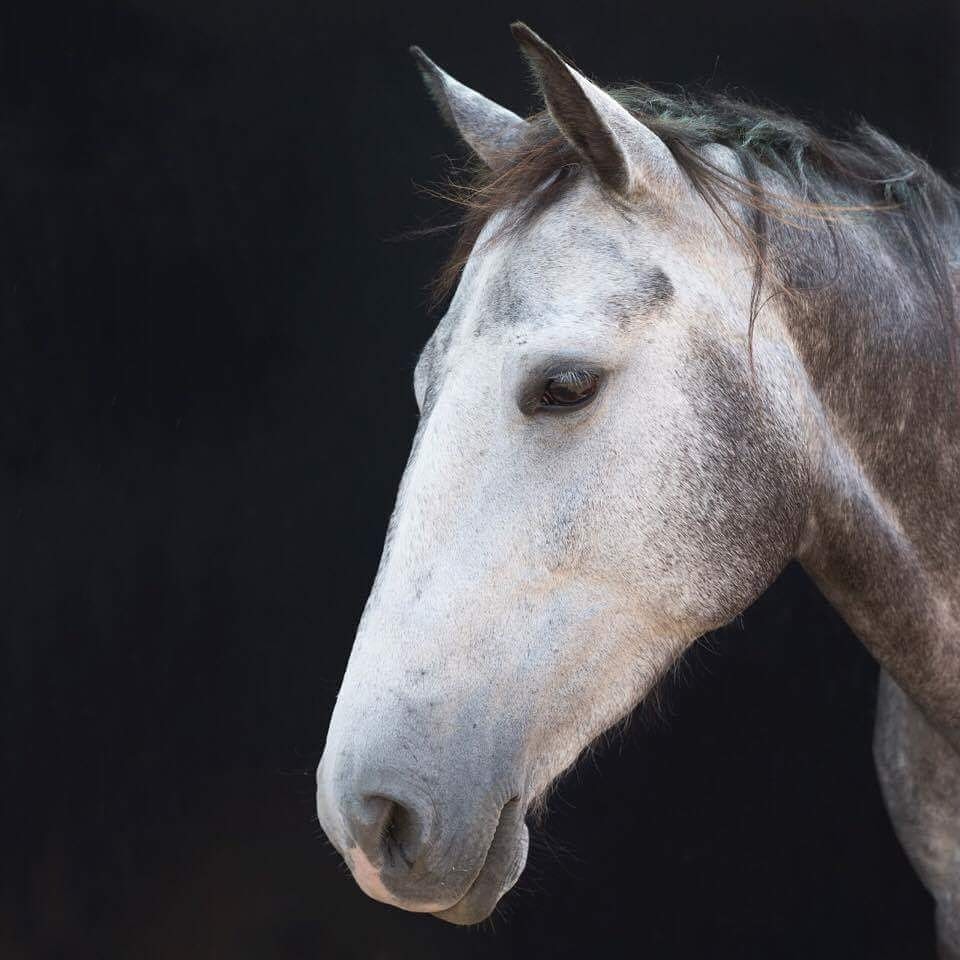 Esmeralda
Race: Sicilian
Sicilian mare of 2010. A sweet and at the same time very funny girl. She is suitable for experienced people because she is very active and, occasionally, even a little cowardly.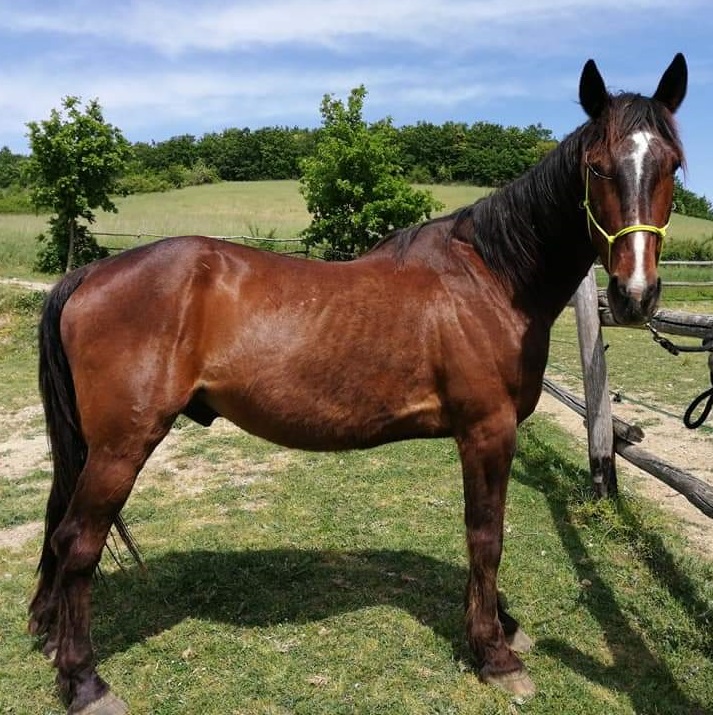 Giacomo
Breed: trotter
Trotter of 2003. Super horse guide who is not afraid of anything that will lead you to discover our beautiful hills in safety and serenity. Sweet, affectionate and with a huge heart.