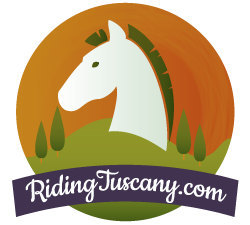 Welcome!
Riding Tuscany is the new riding centre in Montaione,
just a few kilometres from both San Gimignano and Volterra.
...Treat yourself to an unforgettable horse riding holiday in Tuscany...
Tuscany Following the Pace of Nature
Experience time by the regular hoof-beat of the trotting horse. The pleasant sound of the hooves against the ground. You can really Tuscany is all around you as you take in the landscape. At Ranch Riding Tuscany, here at the Agriturismo Belmonte Vacanze farm holiday resort in Montaione, you cannot but want to go horse riding.
A horse riding holiday in Tuscany you will never forget
Horse riding activities are upon reservation only. Please contact:

info@ridingtuscany.com
You will experience a great outdoor adventure amid landscapes of rare beauty
Explore Tuscany on horseback
Forget your mobile phone and photo camera at home. The only thing you need is a comfortable saddle, a pair of boots, a riding cap and your trusted horse. Enjoy riding off the track and away from tarmac and traffic. Wind your way through the woods, the vineyards and olive groves, along the paths that crisscross the slopes on the hills surrounding Montaione, San Gimignano and Volterra, and take in the views and scents that surround you. With Riding Tuscany you will feel like a modern-day explorer and pioneer.
Lessons for the adults, and wonderful fun activities for the kids